Rosettia is a fairy.
Rosettia

Name

Rosettia Taylor Blainy

Royalty

Not royalty

Age

17(Born July 13, 1994)

Parents

Theresa & Mark Blainy

Fairy status

Is in: Belivix

Nickname(s)

Rose

Enemies
Life story
Rosettia was born in Rosettia, her homeplace. She had a friend, named Danielle. She is European.
Pixies
Pictures
Civilian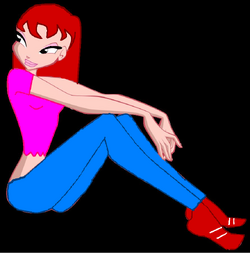 Charmix
Enchantix
Belivix
Ad blocker interference detected!
Wikia is a free-to-use site that makes money from advertising. We have a modified experience for viewers using ad blockers

Wikia is not accessible if you've made further modifications. Remove the custom ad blocker rule(s) and the page will load as expected.